The Russian-Ukraine war has been going on for months now and it doesn't look like it will end anytime soon. This has caused a lot of problems for businesses in the United States and the car market is no exception.
Car dealers are worried about the future of their industry, and with good reason. The Russian war has had a number of impacts on the U.S. car market some of which are just starting to be felt.
In this post we will discuss four things that you need to know about the Russian war's impact on the U.S. car market.
1. The Price of Raw Materials is Going Up
The first thing to know is that prices are going up. The price of raw materials has spiked due to the conflict, and this has caused the price of cars to increase as well. Ukraine supplies 70% of the world's neon gas, which is used to power the lasers that are needed to make semiconductor chips. The chips are a vital component in modern cars, and the price of these has increased by 20% since the start of the conflict.
The prices of other raw materials have also increased due to the war. For example, palladium and rhodium, which are used in catalytic converters, have seen their prices increase by 50%
This is already starting to have an impact on sales, as people are holding off on buying new cars because they are worried about future costs.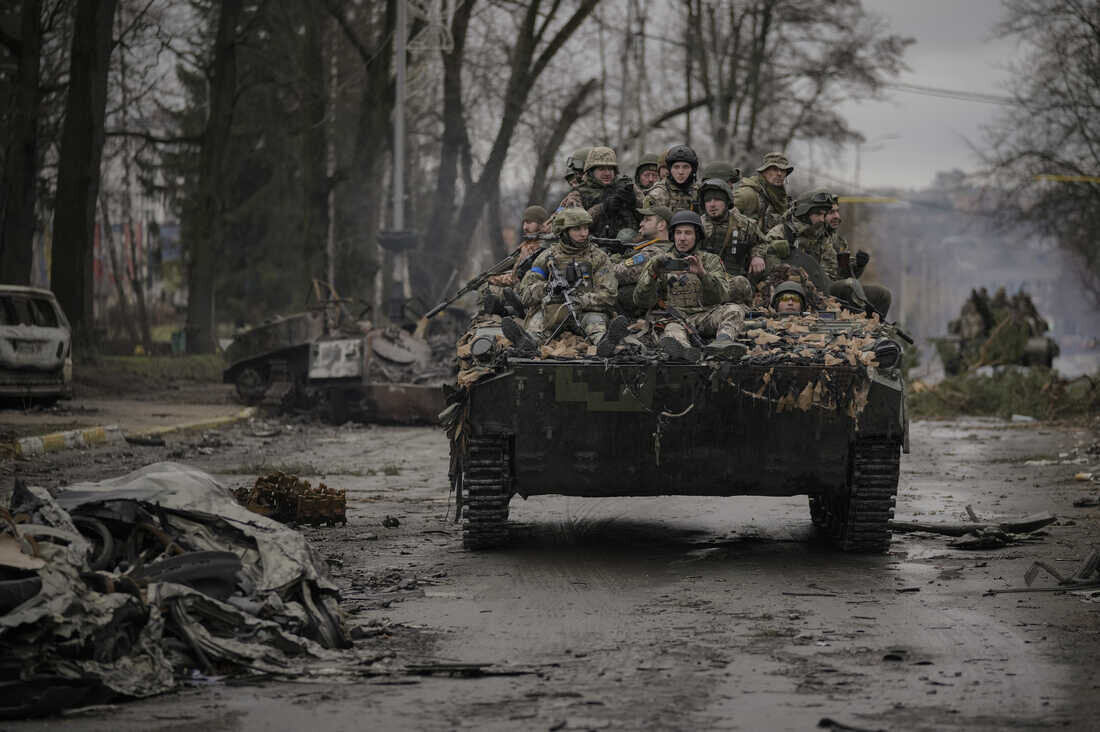 2. Car Factory Closures
BMW was forced to shut down its factory in Germany. Volkswagen also did the same. The problem is that many of the parts that these factories need come from Russia. With the sanctions in place it has become exceedingly difficult to get these parts, and so production has had to stop.
This is having a knock-on effect on suppliers in the United States as well. Many suppliers rely on business from European carmakers, and with production at a standstill, they are struggling to make ends meet. This could lead to job losses in the United States as well.
The conflict is also causing problems for carmakers who have factories in Russia. Ford has had to stop production at its plant in St. Petersburg because it cannot get the parts it needs.
Here is the complete list of factory disruptions:
VW had to shut down two factories, one in Zwickau, Germany, where the electric ID.4 crossover is built, and it enforced a three-day halt at a factory in Dresden as well.
In early March, a leaked internal memo from Porsche revealed that production of all Porsche models would be delayed because of the war.
BMW also had to temporarily shut down factories in Munich and Dingolfing in Germany, as well as Mini's plant in Oxford, England.
3. Things Are Getting Worse in Europe
Early into the conflict, CNBC reported a decline in European vehicle production by the millions. Auto production in Europe was approximated to face a shortfall of roughly 9%. That would be almost one million vehicles.
This number has only increased since then as the conflict drags on. In April, Reuters reported that European car sales had declined for the ninth consecutive month. This is the longest period of decline since records began in 1990.
The problem is that Europe is a big market for U.S. carmakers. Ford, GM, and Chrysler all have a significant presence in Europe, and so the decline in sales is having an impact on their bottom line.
The situation is not likely to improve any time soon, either. With the conflict showing no signs of abating, it is likely that European car sales will continue to decline in the months and years to come.
4. Priced Out of the Auto Market
Mark Fulthorpe, an executive director for S&P, is among analysts that believe the availability of new vehicles in North America and Europe will remain severely tight – and prices high – well into 2023.
"Until inflationary pressures start to really erode consumer and business capabilities," Fulthorpe said, "it's probably going to mean that those who have the inclination to buy a new vehicle, they'll be prepared to pay top dollar".
This is because, as Fulthorpe notes, it takes around four years to bring a new car to market. So even if the conflict were to end tomorrow, we would still feel the effects for years to come.
Fulthorpe is not alone in this assessment. Many other analysts have made similar predictions and it looks like
Final Thoughts
The conflict in Russia is having a profound effect on the global car market. With factories closed, prices rising, and sales declining, it is clear that this crisis will not go away any time soon.
We'll continue to champion the benefits of leasing during this time of upheaval. With so much uncertainty in the market, leasing provides a way to get into a new car without having to commit to a long-term loan.
In the meantime, whether you're a dealer or a buyer, it is important to be aware of the potential price hikes and shortages. And please continue to support the people of Ukraine during this difficult time. Thank you for reading!